Participation is both in-person and virtual.

We look forward to seeing you in Tehran or online.
It is our great pleasure to invite and welcome you to Tehran for the 3rd International Conference on Quaternary Sciences, organized by the Iranian Quaternary Association (IRQUA), Research Institute for Earth Sciences (RIES), and the Geological Society of Iran (GSI) from January 29 to February 1, 2024. This conference in hybrid form (in-person and online) with a full scientific program, field trips and workshops will provide a platform for presenting the state-of-the-art research on Quaternary science in Iran and elsewhere, and a unique opportunity for networking and collaboration.

The IRQUA international conference generally takes place every 2 years and offers a diverse program around five main themes that are critical in understanding the ongoing societal and climate challenges. We welcome all contributions to improve our understanding of the relationship between the different natural and anthropogenic factors and processes that shape the Quaternary environment, landscape, and climate, human evolution and ancient civilizations. We are convinced that the 3rd International IRQUA Conference will inspire many new ideas, foster new collaborations and increase our knowledge of Quaternary science, and for those who will participate in person, a lasting memory of the Iranian hospitality and wonderful landscape.


Iranian Quaternary Association

---
Organizers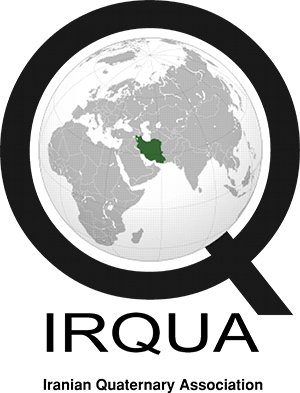 Poster
Important Dates
*January29-February1,2024: Conference
*May1,2023: Registration opens, call for the abstracts

*November1,2023: Deadline for abstract submission

*December1,2023: Announcement of abstracts
Newsletter subscription
Enter your email address to have site news and announcements delivered directly to your inbox.
Site Statistics
Registered users: 104 users
Online users: 0 users
Guest users: 10 users
All visits: 626404 visits
Visits in 24 Hours: 248 visits